Christmas Eve In Uganda Essay
Holiday Getaway: Christmas in Tallinn
Merry Christmas Eve, everyone! I've been a bit incommunicado the past two weeks as we've prepared to open our resort in Anguilla for the season (we're now open – yay!). Despite everything going on, we managed to maintain our tradition of embracing a pre-Christmas escape to get ourselves in the holiday spirit. This year, we really needed a mental and physical escape by mid-month and we embraced it to the fullest. Last year we spent Christmas in Quebec City, which solidified our annual tradition of a snow-dusted wintry getaway. Our destination debate usually begins in the summer, when we really start narrowing down the perfect place for a four or five-day escape. Main criteria: crisp weather (counterintuitive to our East Coast friends who ask why we would go to the cold from the Caribbean), a great Christmas vibe (ideally with a great Christmas market), and enough to do, see + learn to occupy us for a few days of sightseeing. Places like Vienna, Strasbourg, and Zürich make the short list, but this year we decided on a destination that's long intrigued us both and set off to celebrate Christmas in Tallinn, Estonia.
Tallinn is a city that mesmerizes at first glance, and that was only enhanced by the cobblestone streets frosted with twinkle lights and the Christmas tree-lined storefronts. We didn't get the snow that we'd experienced during Quebec City trip last year but Tallinn brought colorful and stunning medieval architecture to the scene along with an interesting Northern European meets Eastern European dynamic.
An up and coming city in the European landscape, Tallinn has been wowing people with its beauty more and more over the course of the past 5 – 10 years. Even still, it's a place that many people don't know a ton about: where exactly is it? Is it more Scandinavian, more Russian, or something else entirely? Who are Estonians? What's the history? We delved into all of that in more during our time in Estonia, where we spent some of the year's shortest days sipping mulled wine in the evenings, shopping at Christmas market stalls, listening to music, and taking in the medieval vibe that permeates the city. It's a city that melds old and new quite seamlessly, reminding me in many ways of Ljubljana with its medieval meets modern feel. We were grateful to have a number of days in Tallinn to get a feel for the local culture and gain a better understanding of the tiny Baltic country. Many folks we know who've visited Estonia's capital have dedicated just a day or two to Tallinn, with many seeing Tallinn as a day trip from Helsinki or off of a cruise ship. Honestly, you can see the charming Old Town in a day, but it takes longer to get under the surface to really get a feel for how Estonia has evolved into a little powerhouse of its own (it's home of Skype and a prominent e-Residency program, both highlighting the country's dedication to embracing technology). It's historically been occupied by Germany, the former USSR, and other larger neighboring powers which have left their mark. Now Estonia is decidedly its own little slice of land, and its proudly maintained a language, food culture, and mentality that's distinctly Estonian.
"You can see the charming Old Town in a day, but it takes longer to get under the surface to really get a feel for how Estonia has evolved into a little powerhouse of its own."
The country sits far north, just south of Helsinki (a quick ferry ride away) and west of Russia, which means never-ending days in the summer and super short days in the winter. During our mid-December getaway, we saw the sunrise around 9AM and head back down shortly after 3PM. Tallinn is virtually at the top of Estonia but sits on the water so it's slightly warmer than it is in the central and southern parts of the country, which surprised us. Our days were generally in the low 30s, with one day of grey + snow (which turned to slush), and a few days of brisk sunshine. When days only offer you a handful of sunshine hours, maximizing daylight really is key, so we used our time strategically to pack our days with sightseeing and our long evenings with market strolls and great dining.
We stayed central in the Old Town at Hotel Schlössle, a charming five-star boutique hotel nestled in a historic building. For us, a well-chosen hotel is really part of the overall experience and we couldn't have been happier with our location and accommodations. Especially when days are short and chilly, enjoying a warm fireplace, a glass of hot mulled wine, and afternoon gingerbread ups the ante on Christmas feels. Add in a private sauna session – a very traditional Estonian experience! – and we felt like we were fully embracing the holidays with an Estonian twist.
After a few months back in the Caribbean, we were hoping for a place with European charm and a dose of wintry chill, and our getaway to celebrate Christmas in Tallinn delivered that in spades. For those thinking about heading there for a holiday escape in the future, here are some photos from our getaway to inspire a future trip to Estonia's picturesque capital:
Stay tuned on more from Tallinn! I'll be sharing some insight on how we used our Tallinn Cards to maximize our experience in the city, plus more on our food tour in Tallinn with Food Sightseeing Estonia!
Happy holidays! Sending best wishes to everyone!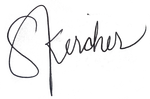 More about Shannon Kircher
Shannon Kircher is the founder and editor of The Wanderlust Effect, formerly The Traveling Scholar. Founded in 2009, she has continued to document her international escapes as an expat in Europe and the Caribbean. She is a former resident of London and San Francisco and now calls the island of Anguilla home. In addition to The Wanderlust Effect, Shannon is the Director of Marketing for the Frangipani Beach Resort and is on the Board of Directors of the Omololu International School in Anguilla.
Using capital letters
You should always use a capital letter in the following situations:
In the names of people, places, or related words
Use a capital letter when you are writing the names of people, places, and words relating to them:
| | |
| --- | --- |
| Africa | African |
| Buddha | Buddhism |
| Shakespeare | Shakespearean |
At the beginning of a sentence
Use a capital letter at the beginning of a sentence:
The museum has huge potential. It will be a great boost to the area and we are really excited about it.
In the titles of books, films, organizations, etc.
Use a capital letter in the titles of books and other publications, films, organizations, special days, etc. In such cases, you need a capital letter for all the main words but not for the connecting words such as a, an, the, or, and, etc.:
Pride and Prejudice
Christmas Day
the Houses of Parliament.
In abbreviations
If you're using the first letter of the abbreviated words, every letter should be a capital, e.g.:
BBC (British Broadcasting Corporation)
USA (United States of America)
MP (Member of Parliament)
See more about writing abbreviations.
People often don't use capital letters when they're writing emails or other informal messages, but it's important to use them in formal writing.
Back to spelling.
You may also be interested in
Words containing the letter q
Spelling rules and tips
Common misspellings
See more from Spelling